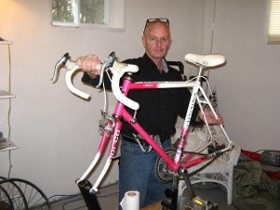 Bikes For Cuba is a small personally run humanitarian aid project geared to provide good donated road racing and mountain bicycles for school cycling teams in Cuba.
While cycling in Cuba I frequently come in contact with local cycling teams in need of decent bicycles and equipment. In December 2009 the school team in Banes originally had only one poor quality bicycle for all 14 kids to share. I immediately donated my own racing bicycle and equipment to help the kids on the team. Upon returning to Canada I began locating donated bicycles and equipment and started sending them down to Cuba for the school cycling teams. Word of mouth spread, the media picked up the story. That was just the beginning.
By March 2023, we have completed shipments of 630 good bicycles plus helmets, clothing and gear, all donated and transported by caring Canadians. We now support school cycling programs in Las Tunas, Holguin, Banes, Moa and Jaguey Grande, Bayamo and Havana with more locations being added regularly. We need more bikes and equipment so donations are always welcome. Items like tires, pedals, wheels, bikes, jerseys, helmets... almost anything... are needed.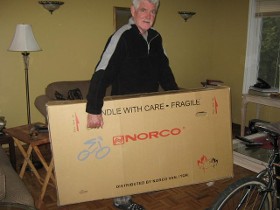 For transport to Cuba we rely on Canadian tourists to take one, two or more well-boxed bicycles with them on the airplane. We meet you at Pearson Airport and cover all costs. It's a simple, easy process and I do need more people to help by taking a bike with them on their trip to Cuba.
If you are planning a trip to Cuba and really want to make a difference in the lives of the Cuban people, please contact us to give us a hand!
We have donated bikes and equipment ready to go at all times, year round!
Contact details: Jeff Reid phone 416-937-0095 jeffsreid@rogers.com